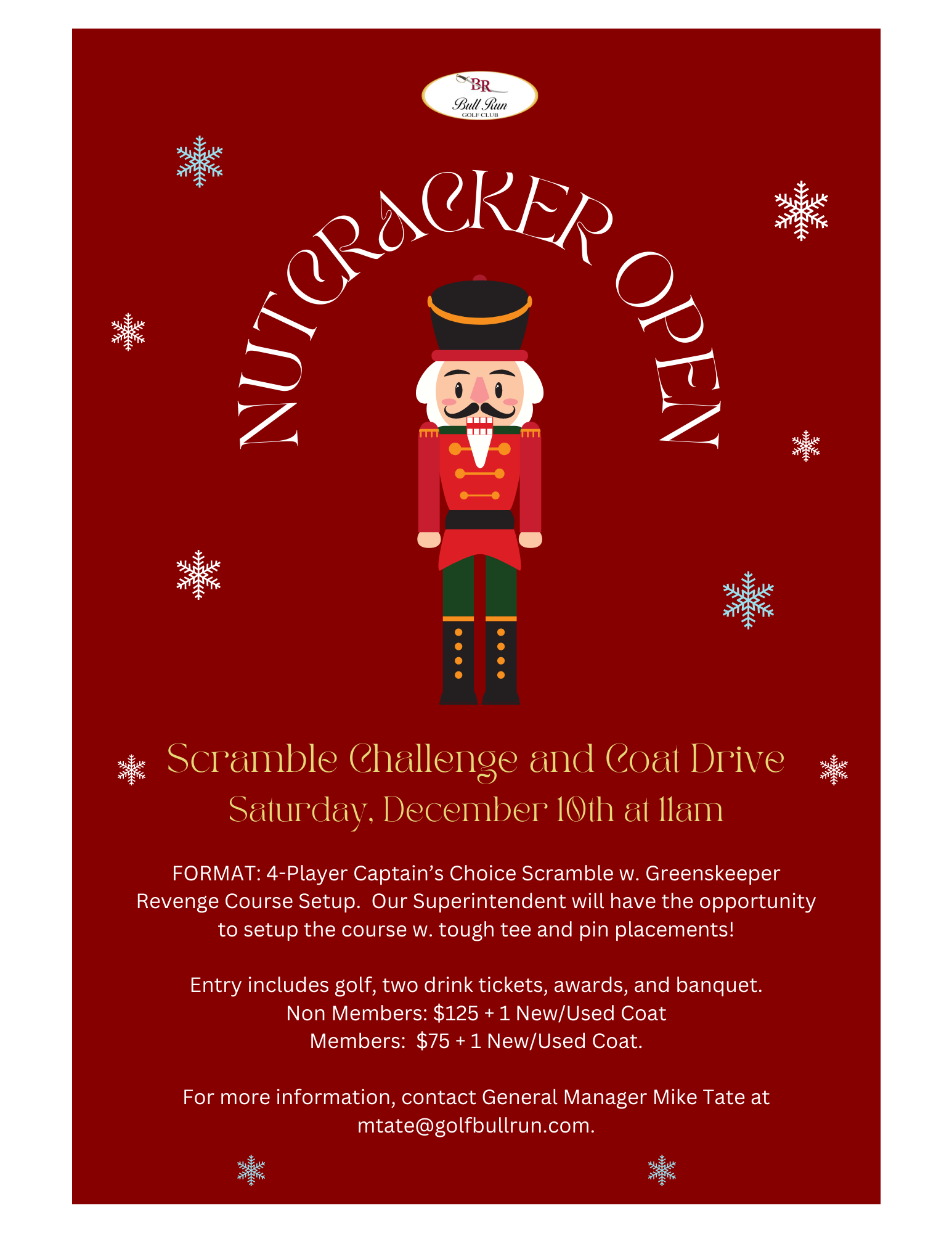 Nutcracker Open: Scramble Challenge and Coat Drive 2022

THIS EVENT IS SOLD OUT. To join our waiting list, please email Mike Tate and mtate@golfbullrun.com.
DATE: Saturday, December 10, 2022 at 11AM
FORMAT: 4-Player Captain's Choice Scramble with Greenskeeper's Revenge Course Setup. Our Superintendent will have the opportunity to setup the course with tough tee and pin placements!
Entry: Non Members - $125 + 1 New/Used Coat • Members - $75 + 1 New/Used Coat
Includes golf, 2 drink tickets, awards, banquet with dinner and beverages
Please donate one gently used or new coat to help those in need this holiday season.
Registration is limited to the first 25 teams.

REGISTRATION FORM